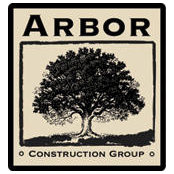 Arbor Construction Group LLC
A commenté : Coffee table is fab!
Sorry, we were the GC, not the decorator. It was from her private collection.
A commenté : What countertop is that?
The island countertop is Brazilian quartzite. The perimeter countertop is absolute black granite, leathered finish. Good luck!
A commenté : Tile
The marble is carrera, custom tile install. The glass is custom install, and the moldings were done by our carpenter.