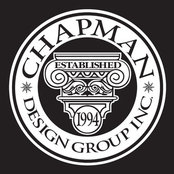 Chapman Design Group, Inc.
A commenté : book spine risers
These are digital photographs that were printed on durable vinyl mounted on light-weight metal board. The photographs were taken from actual books from the owner's library.
A commenté : beautiful home!
8'-0" columns framed using 2 x 8's wrapped with 1" Miratec Trim.
A commenté : Obsessed
These are the fixtures... I hope this helps. Elan 83201 Chrome Kristall Mini Pendant Item # bci2781334 Model # 83201 Kristall Collection