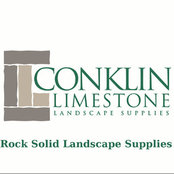 Conklin Limestone
A commenté : Fire pit
No, typically they are dry stacked. If it's a concern, then a concrete adhesive is recommended that is suitable for fire pits. We carry the SRW Rapid-Set Polyurethane adhesive.
A commenté : Lighting?
The wall lights are specifically designed to fit under the caps. They are called tread/wall lights and they are low voltage 7 watt light features that require a transformer. They were installed during...