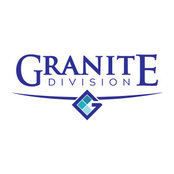 Granite Division Inc.
Mes Articles
Dossier sponsorisé
An East Texas stone fabricator explains why this natural stone can be a better option than granite or marble
1 sur 1
A commenté : Can anyone answer about the countertop?
Minuet quartz by LG Viatera. Are you interested in a purchase or talking with a sales rep further about this? Please contact us at info@granitedivision.com or call directly to (903) 535-9000 and be su...
A commenté : Looking for cabinet color
Hi there. We are a countertop and custom stone fabricator. Our paperwork on this project does not include this information. Are you in the East Texas area?
A commenté : love this counter what is the material?
Have it listed as Calacatta Quartzite - and will have our sales team confirm when they get back in the office at 9 a.m. tomorrow. Please let us know if there's anything else we can do to help you. Tha...
A commenté : Backsplash? Need to know what you used!
Hi there. We sold this particular customer only the countertop material. Really not sure what the backsplash is as they found it through a distributor we are not familiar with.
A commenté : Countertop
Sorry our sales reps don't have access to that information! You might try a paint specialist at Sherwin Williams!