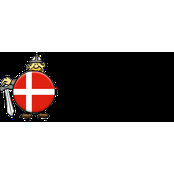 The Viking Craftsman, Inc
A commenté : Wall color?
Hi Jen, Isn't the color amazing! This was a project for one or our favorite (and repeat) customers. She was looking to capture an aged copper patina. We are so lucky to have a reliable paint maste...
A commenté : Floor
Hi, Thanks for the question. This total home remodel was done a while back, but he tells me it is solid wood flooring of Red Oak, with a custom stain. Rgds, Mrs. TVCI
A commenté : Granite
Hi, thanks for the question. This granite is called Desert Amarillo. The project was many years ago, and we are uncertain of the availability. We've also heard it called, Golden or Yellow Beaches. ...
A commenté : Love the cabinets
Thanks for the compliment. Unfortunately you cannot purchase these cabinets as he custom built them for the homeowner. One advantage of working with The Viking Craftsman is his talent with custom ma...