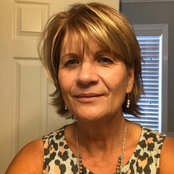 Bizzy Lizzy Designs, Inc.
A commenté : Need to decide what to do w cabinets
Hi Rachel, contrary to everyone else I actually think you should paint the cabinets. The right color will enhance the floor and the countertops, right now they don't do anything for each other.
A commenté : Dresser paint help
Spicy orange if you want to go bold, grey with silver or pewter glaze if you like it more subtle. Depends on the style you're going for:)
A commenté : Cleaning stainless steel!
I like to use Windex and a microfiber cloth. All the specific stainless steel cleaners leave a residue in my opinion.
A commenté : Can I realistically refinish a chair all by myself?
After cleaning and a light scuffing up with fine sandpaper, prime with Zinsser Bullseye 1-2-3. It is waterbased and sticks very well. Then you'll do two coats of paint, latex would be easier than oil ...